Welcome to New Orleans
When visiting New Orleans, whether for work or play, you can find something magical and unforgettable every day. Whether it's an opportunity to sample our exceptional cuisine, to learn about our rich cultural heritage or a music festival you seek, New Orleans has something for everyone. During your trip to New Orleans, you'll have the opportunity to indulge in world-famous cuisine, savor specialty cocktails and dance the night away to some of the best live music in the world. Our laid-back, friendly culture inspires guests to relax, kick up their heels and live it up.
To find out all there is about New Orleans, visit neworleans.com.
---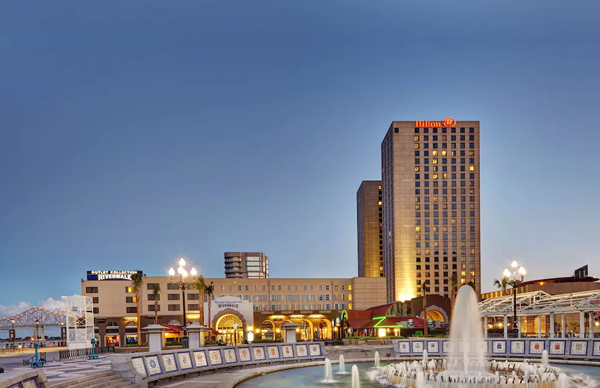 DELTA SUMMIT VENUE: Hilton New Orleans Riverside
Spectacular riverfront location in New Orleans cityscape
It's all about location in New Orleans, and the Hilton New Orleans Riverside places you at the center of it all. Nestled against the banks of the Mississippi, guests can watch the ships come sailing in or dive into the city life just steps away. Grab a beignet, listen to live jazz, ride a streetcar, or hop into a parage – you never know what you'll experience in the vibrant culture and excitement of New Orleans just outside the doors to Hilton New Orleans Riverside.
Hilton New Orleans Riverside attendee room block is SOLD OUT
---
OVERFLOW ROOM BLOCK: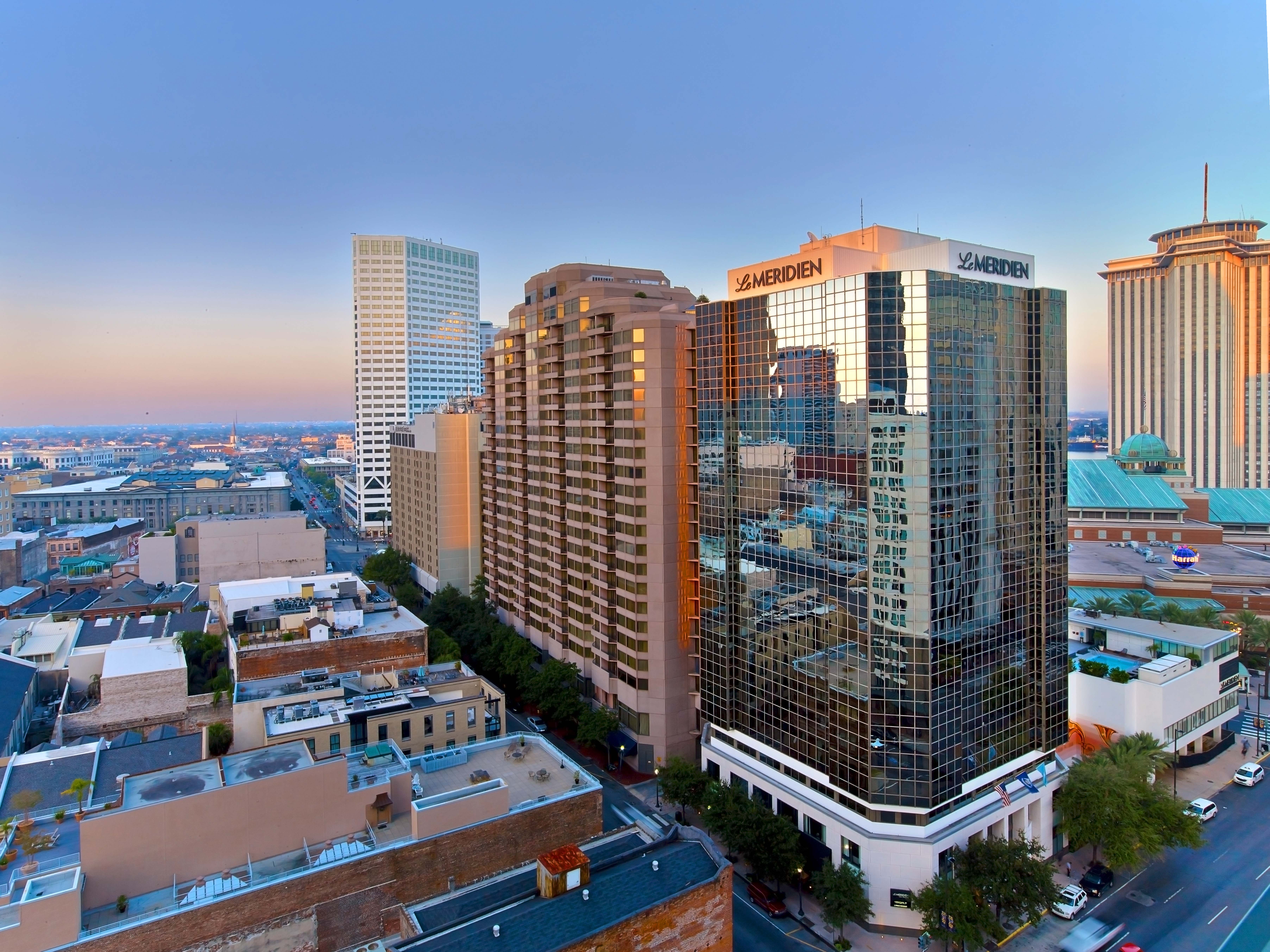 Le Méridien New Orleans
333 Poydras St, New Orleans, LA 70130
Discover the vibrant charisma of New Orleans, Louisiana, from the ideally located Le Méridien in the heart of downtown. Located in a quiet section of the city, we are only steps away from the legendary French Quarter and the renowned Arts District. Thoroughly modern and brimming with upscale amenities, our boutique hotel seamlessly blends European heritage with a contemporary sense of style, inspiring relaxation and creativity.
---

Louis Armstrong New Orleans International Airport
Louis Armstrong New Orleans International Airport (MSY) is the gateway to one of the most exciting cities in the world – New Orleans – legendary for its history, food and good times. MSY provides a passenger-friendly environment that welcomes millions of travelers each year from around the world. Their goal is to provide safe, modern facilities to meet the demands of their customers.
On their website, flymsy.com, you will find the most current information regarding commercial air travel through Louis Armstrong New Orleans International Airport with a variety of information including ground transportation. We trust you will find their site useful when preparing your travel plans to and from the Greater New Orleans Metropolitan area and River Parishes.
---

Airport Shuttle Services
AIRPORT SHUTTLE – Shuttle service is available from the airport to hotels and various other locations in the New Orleans for $24.00 (per person, one-way) or $44.00 (per person, round-trip). These fares include three (3) bags per person. Additional baggage may be subject to additional fees. Passengers can purchase tickets for the Airport Shuttle at their ticket booth located on Level 1 Baggage Claim between Doors 3 and 4.
Airport Shuttle offers group rates. Large groups of fifty (50) or more people should call 1-866-596-2699 for reservations. Those needing Wheelchair-Accessible Service should also call 1-866-596-2699 for assistance. Please visit https://www.airportshuttleneworleans.com for more information.
COURTESY SHUTTLE SERVICE – Courtesy shuttles for off-airport parking, local hotels and motels, and other locations are located in the Ground Transportation Center, outside of Level 1 Baggage Claim Doors 1 through 5.
4 Dimensions Travel is offering roundtrip airport service for the DRA Summit in New Orleans. Service will be provided in a hybrid or electric vehicle (EV) at a discounted roundtrip rate. Visit https://4d-travel.com/collections/event-transportation/products/dra-summit-airport-service to book your roundtrip travel today!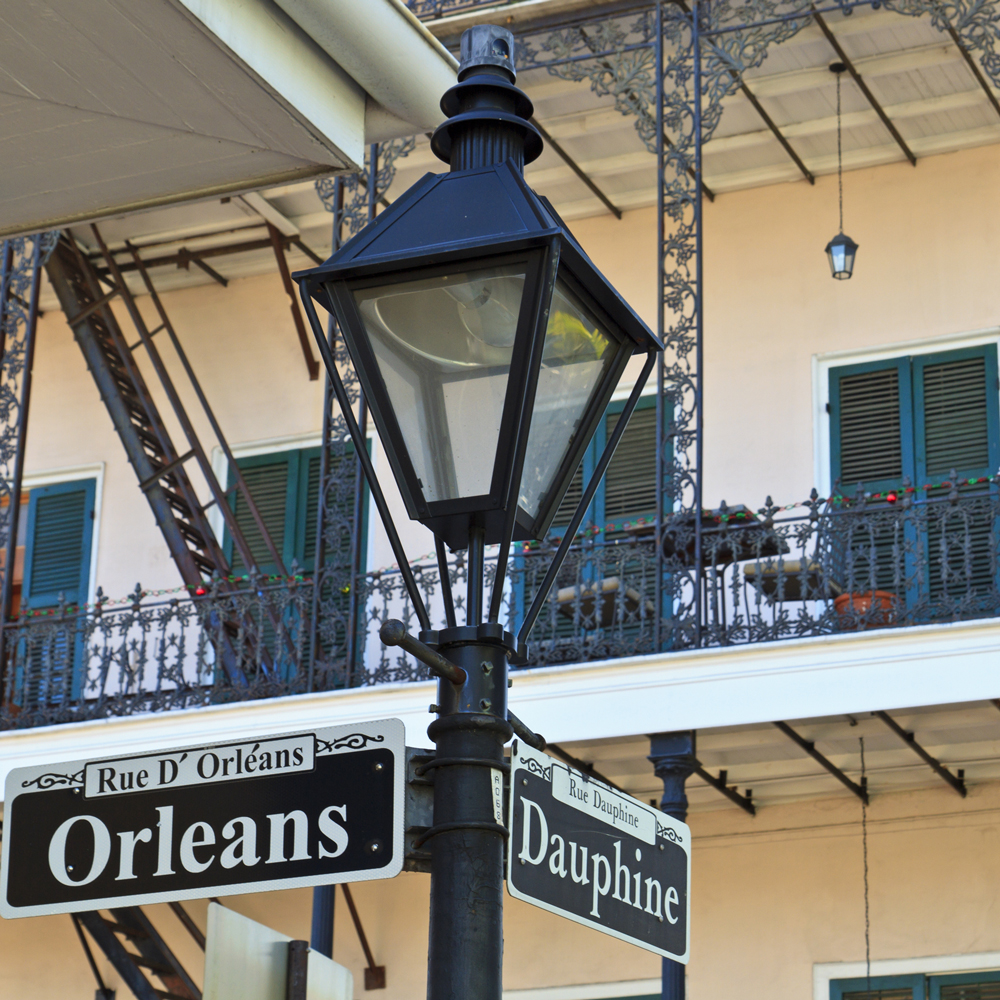 Contact Us
Email Address
DeltaSummit@dra.gov
Mailing Address
236 Sharkey Ave, Suite 400 | Clarksdale, MS 38613
Phone Number
662.624.8600